Filtered, Oxygenated, Hydrogen Water

The LATEST Invention in Water Technology From Japan
Invented by renowned Water expert Dr Kokichi Hanaoka, a strong advocate & researcher of electrolyzed water for over 50 years based on proven and widely accepted electrolysis technology since 1965 (Japan Ministry of Health).
Enhanced to mimic properties of "miracle" spring water from France, Germany & Mexico.

Dr Kokichi Hanaoka – Inventor
A Founding Member of Functional Water Foundation in Japan in 1994
Pioneering researcher on the effects of electrolyzed water together with the Health Science Center, Department of Medicine, University of Texas, USA since 1999.
Published research results in renowned international journals such as Journal of Applied Electrochemistry and Biophysical Chemistry.
Published book entitled "The Discovery of the Enhanced Properties of Water Supporting Life & Ecology".
Over 90% of disease & aging linked to free radical damage to our organs
Free radicals are highly reactive substances caused by pathogens, stress, toxic chemicals and radiation
HiFlo has antioxidant ability to remove free radicals.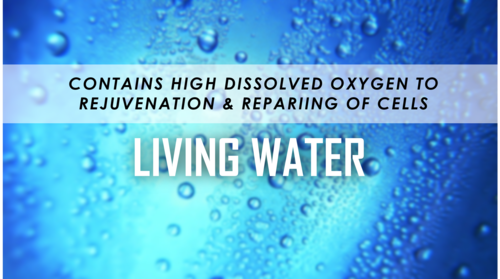 Milder neutral range pH, closer to blood
Better hydration and higher energy, helps in absorption of nutrients
Hydrogen, a powerful antioxidant, helps remove free radicals and promotes anti-aging
Oxygen needed for normal cells functioning and repair of abnormal cells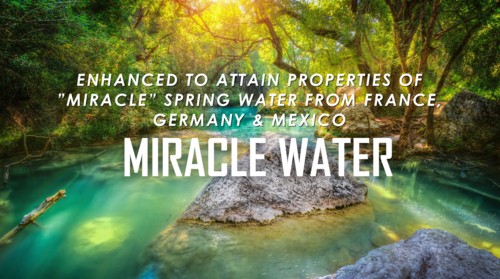 Well Known "Miracle Water":
France: Lourdes Water/Germany: Nordenau Water/Mexico: Tlacote Water
Dr Hanaoka, studied these waters and found these waters' properties have
* Weak alkaline pH of 8
* High dissociation activity (or hydration ability)
* Ability to remove free radicals
Dr Hanaoka invented HiFlo Water using the principle of electrolysis to mimic the properties of "miracle" spring waters of France, Germany & Mexico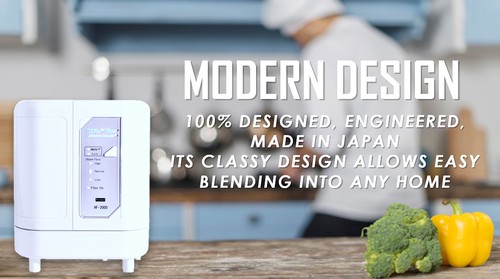 Electrolyzed water was invented in 1834 and commercialized over 50 years in Japan
Ministry of Health Japan approved as medical device for gastro-intestinal disorders since 1965
HiFlo water, a breakthrough in Advanced Electrolyzed water, the result of over 50 years of research by Dr Kokichi Hanaoka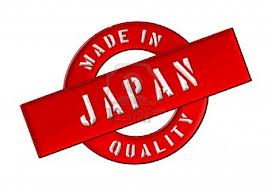 Product of Japan
Free radicals are said to be responsible for over 200 degenerative diseases by compromising our body defense system. Free radicals can be found in the food we eat, chemicals, stress, body processes, environment, medicines and unhealthy lifestyles; these can lead to high acidity in the body.
In 2000, Dr Kokichi Hanaoka, a prominent Japanese scientist, researcher and inventor who gave a talk on "Fight Cancer the Natural Way" to 900 people in Singapore, advocated taking alkaline-ionised water to promote good health and recovery, for its powerful antioxidant effects to help trap the free radicals and render them harmless, thus helps to prevent the damage of DNA in the cells. The alkaline-ionised water also helps to neutralize acids caused by food, drinks and stress. At the same time, taking alkaline-ionised water increases the anti-oxidant properties in food and health supplements, which are beneficial to one's health.
Dr Hanaoka is a pioneer in this field of research and invention, his work has been published in the Journal of Applied Electrochemistry. Since 1965, the Ministry of Health and Welfare in Japan endorsed this water technology for medical health purposes; The alkaline-ionised water can assist in chronic diarrhoea, gastro-intestinal fermentation, hyper-acidity, poor digestion whilst the acidic-ionised water helps in astringency.
In June 2014, after nearly 15 years of further research into the spring "miracle" waters of France, Germany and Mexico, Dr Hanaoka has further improved the electrolysed water technology to one that is even closer to what Nature intended, with properties similar to these "miracle" spring waters. Termed as HiFloAM Water®, this latest technology produces water which has:
1. High oxygen for cellular energy and health (up to 60% more than alkaline water).
2. High hydrogen for antioxidant and antiaging (8 times more compared to alkaline waters).
3. High hydration ability (4 to 10 times more than alkaline and other waters).
4. Low alkaline pH of 7 to 8 – suitable for all ages and gentle on the stomach.
5. No "wastage" of acidic water
6. Much more stable dissolved hydrogen and oxygen levels for several days in the water
HiFloAM Water® is fully made in Japan, in a factory with Medical Standards ISO 13485 Certificate, which is considered much stricter and higher than ISO90001 quality standards, giving you peace of mind in your purchase. Due to the high-quality standards and high-quality materials used (eg. the high-quality Platinum Titanium plates in the chambers which will not rust), HiFloAM Water® system is guaranteed by the manufacturer for 5 years or 48,000L (whichever comes first). Basing on 48,000L, for a family of 4 which takes 10 litres a day, this works out to be more than 13 years of usage!!!
Including filter change and cost of the machine, it is only 10 cents per litre to enjoy all these health benefits!
The post-filter is to be changed every 3 – 4 months.
Dimension: H 295 x W 240 x D 110 mm
Net Weight: 5.5kg
Warranty: 5 years