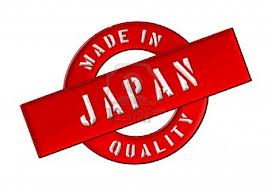 Nature's Glory – Yaeyama Chlorella is cultivated in world-renowned second largest coral reef island in Ishigaki, off Okinawa, Japan, which is known for its clean and unpolluted, coral reef waters, excellent weather of sub-tropics and unspoiled nature, under strict quality inspection and based on ISO9001-HACCP standards.
Nature's Glory – Yaeyama Chlorella is harvested outdoor which is distinguished for its highest nutrient levels in Chlorella Growth Factor (C.G.F.), up to 24%, and chlorophyll, 1.4 times higher than those indoor-cultivated ones. It has the highest digestibility, 100 per cent purity (contain no impurities mixed with other algae and no binders) and an exceptionally fragrant taste. Yaeyama is the world pioneer and has over 40 years of technology in the cultivation of Chlorella.
Nature's Glory – Yaeyama Chlorella is distinguished by the "Y" imprint in the tablets. Yaeyama is one of the early pioneers with over 50 years of technology and research.
IMPORTANT NOTE: Our chlorella products are batch tested for radiation & must pass our local requirements before export.
Health Benefits
40 times the Leutin compared to spinach (Leutin is an important nutrient for the eyes and is anti inflammatory)
Builds and activates the immune system
Maintains health, beauty and youth
Increases the body's resistance against disease infections
Stimulates tissue and genetic material repair
Regulates enzyme production
Regains energy
Protects cells against toxins
Improves bowel function and memory
Maintains healthy blood pressure
Improves liver function and blood counts
Regulates blood sugar
Improves stomach ulcer, skin disorders, and anemia
Stimulates appetite
1500 tablets + 500 tablets FREE (2 x 250 tablets).
Retail Price: SGD150.00 
Take 1 – 15 tablets daily or more if needed, after meals.
Keep in a cool and dry place.
Product of Japan