Can you exactly lose weight through juicing? One of the main concerns of the people today is losing weight and that is not that as easy to achieve as it may sound because it takes hard work, time, discipline and motivation. One of the most used methods on how to lose weight fast is through juice cleansing practice. If you want to learn more on how this actually works, check out this post and learn more about it before deciding to try it yourself.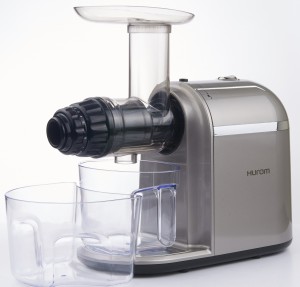 New Arrival (10 December 2015) Hurom HGH-1000
Contact Ms Jenny Lim hp: 81823325 ($788/- Introductory Price While Stock Lasts)
How to Lose Weight with Juicing?
Losing weight through juicing fruits and vegetables is one of the prime ways of busy people because it works by cleaning their body and resetting their appetite. With that said they don't have to settle with chemical remedies anymore because they can just combine fruits, vegetables and grasses and turn them into juice.
More so, anyone can lose weight with juicing because it works for anyone, as it is very simple. Aside from teaching you a very effective manner on how to lose weight, juicing also provides you with health benefits you have been looking for. Not only that you will lose weight, but you will also gain the advantage of eating fresh, healthy food instead of grabbing fast food. With juicing, you can reduce your caloric intake while your body is absorbing much of the vitamins and minerals food contain. Weight will also start to fall off because you can avoid food cravings by using this method on how to lose weight fast.
Juicing does not only help you lose weight, but also cleanses your body – an amazing fact that make sure you live healthier with less toxins in your system.
How to Lose Weight Fast with Juicing Is a Commitment!
By choosing to lose weight by juicing fruits and vegetables, you should be able to possess the right mindset of having the commitment to succeed, and one of the secrets of doing it is through consistency. With your schedule filled up with work and other functions, make the most of juicing by planning your juice recipes for the week so that you can buy at once and avoid any excuses of not being prepared with your ingredients for the day.
Don't think that juicing is a lifelong commitment though because it isn't mandatory to juice forever, only until you meet your weight loss goals, or maybe longer as needed. As you change your goals and condition, you can shift to other juicing recipes meant for keeping your health at peak making juicing a habit rather than a chore.
Now, You Know How to Lose Weight Fast with Juicing!
Get started to harvesting the best of health and achieve its long-term benefits aside from losing weight with juicing today.
Visit http://www.JuicingSingapore.com for more information.
How to Lose Weight Fast with Juicing